A short history of time
Eight years ago, Reut and Elad Levin – a couple of artists, set up a studio in a small trailer in Kfar Maas, called Merimix. Today the studio is located in Moshav Mishmar Hashiva, where you can find editing stands, an acoustic recording studio, a green screen studio, a post-production post, cinematic photography equipment, a creative department and a photography and production team. Arms in large and complex productions. But first of all, it's always Reut and Elad who are involved in every project from the first word in the script to the last frame.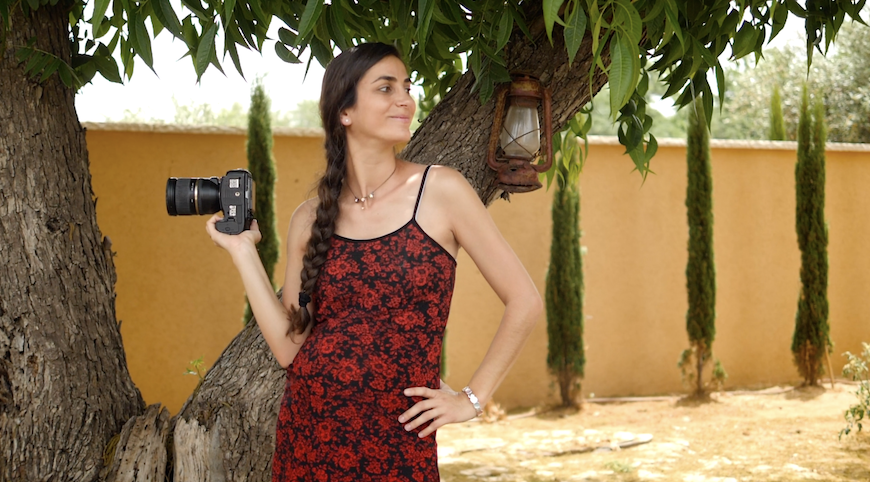 Reut is a photographer, singer, writer and writer. As a video artist, Reut Hapika, she filmed and participated in hundreds of projects, some selected here on the site. As a children's writer, her first two children's books were successful after she produced successful videos for mass funding, slowly the books became a word-of-mouth thing, in her free time (not that she has a mother for two) Reut is active for animals, This is very likely to be Reut's work. Most of the time she is a video editor and director of edits on line, and of course a photographer who knows her knows that it's a real pleasure to work with her. She is currently working on a third children's book.
Elad writes, directs, photographs, composes and in short ... creates. He has been around the age of 15 in the studios, as a musical producer, wrote and recorded a concept album with 30 participants, he is addicted to projects and his entire life is involved in productions such as studio recordings, studio edits, sets and many hours in dark rooms. The post, cinemas for him is music of colors and movement, on which a camera portrays. As a screenwriter and creative person, he writes for commercials, marketing videos, and mass-financing videos that he directs and produces with Reut. He is currently filming a documentary film and writing an original series. In his spare time, he flies the scouts and the father of Aviv and Arad.
Creative & Script
פיתוח קריאטיב ותסריט
Cinema Video Quality
צילום מצלמות קולנוע 4K​
Responsive video
סרטונים בהתאמה לרשתות החברתיות
Campaign Strategies
בניית קמפיין וידאו
We are one stop shop
ניהול וריכוז כל צרכיי ההפקה תחת מטריה אחת​
Voice Over Rec Studio
אולפן הקלטות
Apple Workstation
עמדות עריכה מקינטוש
Post Production
גרפיקה, תיקוני צבע
Animation & After FX
אנימציה ואפטר אפקטס
Green Room studio
צילום הדרכות וראיונות מסך ירוק, לבן, שחור